Join Us In Our Quest To Become The Best
When you join App Sparq, you don't just join a team, you become part of a family!
If you wish to enjoy working on a set of challenging projects without feeling like you are in a pressure cooker; and if you wish to be part of a family environment while having a competitive compensation package then come join us! We are always on the lookout for talented individuals, so check out our current job openings and drop us your resume. Or feel free to reach out to us by sending us an email.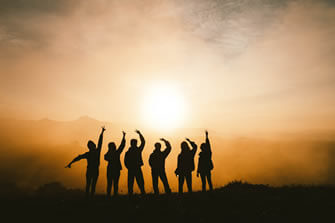 Our Office Culture
At App Sparq, we strive towards hiring those individuals who are not only good at their job but also good at teamwork. Our office culture is that of brotherhood! We work as a team, helping each other in times of bad, and cherishing each other in times of joy. We offer a healthy and relaxed environment that promotes employee recognition, and values each member of the team and their skillset.
Grow & Advance Your Skillset
Apart from teamwork, we also ensure that each member of our team is able to grow and advance their skillset. That means working on diverse projects that allow our team members to learn new technologies and add to their portfolio. Not only that but we encourage our staff to enhance their skillset through training and courses that are fully expensed by the company.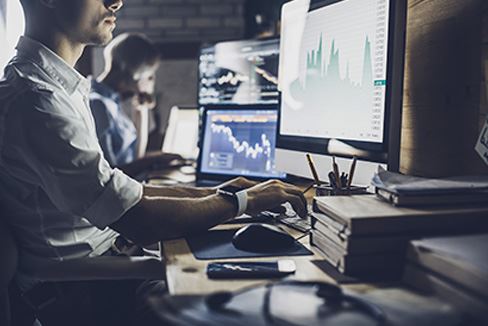 SUMMARY:
App Sparq Technologies is seeking a Senior .NET Software Engineer and Developer who has solid experience with the Microsoft Stack. We are offering a full-time position with great benefits. The ideal candidate needs to have at least 5 years of experience in the Microsoft domain. Note that our main service is to provide support to clients in North America. Because of that we have to stick to office hours that are later in the day.
BENEFITS:
Guaranteed monthly salary range between 80K to 125K PKR depending on experience and qualifications.
10 business days as starting vacation.
5 business days allowed for sick days.
If vacation days are not used then they will be paid out in cash at the end of the year.
Yearly performance based bonus.
Weekends (Saturdays and Sundays) are off.
Yearly training allowance.
REQUIRED SKILLS:
Strong development experience with .NET, C#, ASP.NET, MVC, LINQ, Entity Framework, and .NET Core.
Should know Visual Studio and SQL Server Management Studio like the back-of-the-hand.
Experience in designing and developing desktop applications as well as web-based applications.
Hands-on experience with SQL Server, Database Design, Stored Procedures, Triggers, Indexing & Profiler.
Sound working knowledge of T-SQL. Able to write efficient and optimized queries.
Excellent knowledge of Design Patterns, Object Oriented Programming, and Architecture Design.
Hands-on experience in writing Unit Tests.
Needs to have solid experience with Git for proper source code management.
Having worked in Azure would be a plus.
RESPONSIBILITIES:
Maintain existing applications of clients.
Troubleshoot and resolve support issues.
Develop new applications.
Update legacy applications to newer technology.
Write unit and integration tests.
Write documentation.
Fulfill administrative and status reporting requirements and other tasks as assigned by the management.
DESIRED QUALITIES:
Should be hard-working.
Should be able to work on complex tasks independently.
Should be a team player and provide support to other team members.
Should have the aptitude to learn and understand new emerging technologies.
Should have excellent verbal and written communication skills in English.
Should be able to work at night time if required.
EDUCATION & EXPERIENCE:
BS in Computer Science or Software Engineering.
MS degree holders will be preferred.
4-6 years of Professional Experience.
2-3 years in the Microsoft Domain.
Industry:
Information Technology
Functional Area:
Software & Web Development
Job Shift:
Second Shift (3:00 PM to 12:00 AM)
Job Type:
Full Time/Permanent
Job Location:
DHA, Lahore, Pakistan
Minimum Education:
Bachelors
Career Level:
Experienced Professional
Experience:
4 Years - 6 Years
Apply Before:
Oct 16, 2021
Posting Date:
Sep 16, 2021
Salary:
Rs 80,000.00 - Rs 125,000.00 per month
APPLY NOW